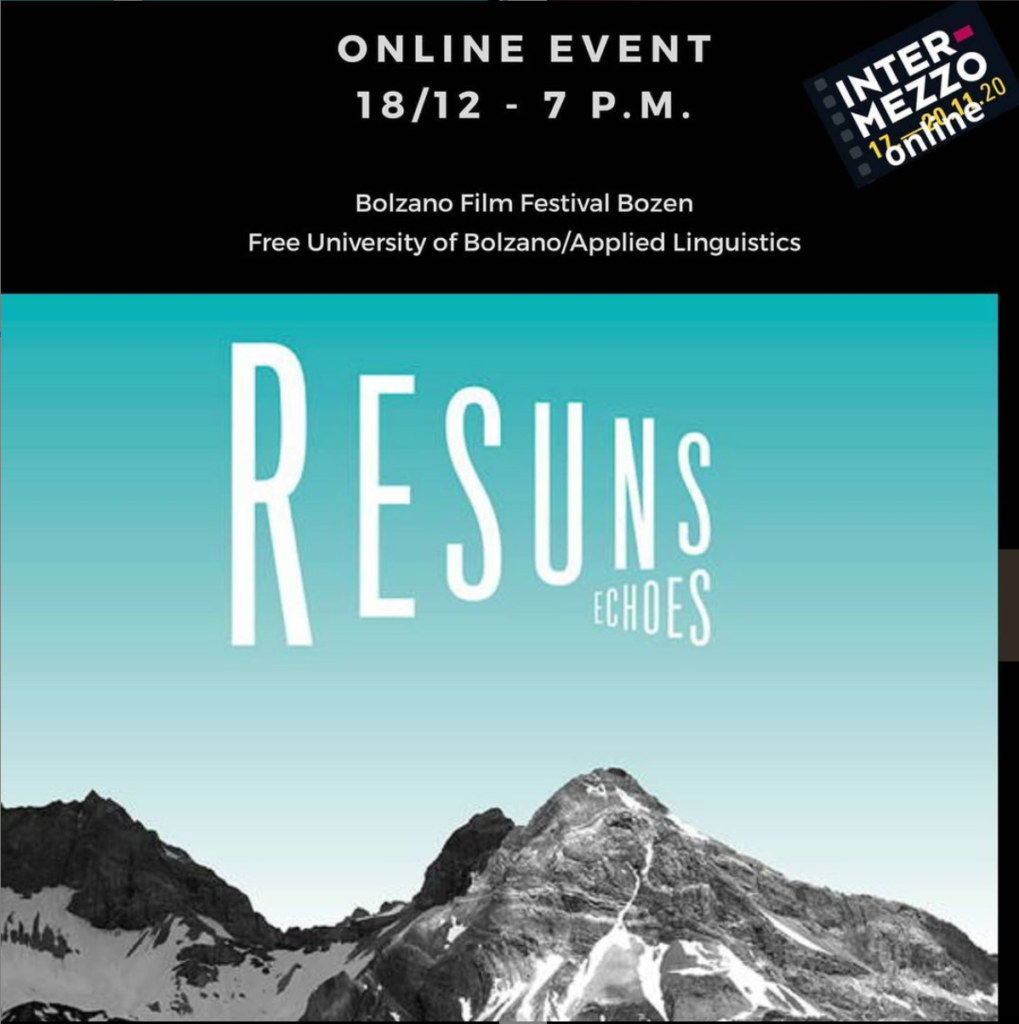 Online waiting Bolzano Film Festival Bozen
Online Talk with the directors of "Resuns", a documentary on Rumantsch language in Switzerland (winner of "Silver Gentian", Trento Film Festival 2015) 
 
Céline Carridroit and Aline Suter ("Resuns") in a conversation on minority languages and the making of documentaries. 
 
With: Helene Christanell, Silvia Dal Negro, Heidi Gronauer, Daniele Ietri, Eleonora Mastropietro, Daniela Veronesi, Ruth Videsott (Bolzano Film Festival Bozen, ZeLIG, Free University of Bolzano-Bozen, La Fournaise) 
  
The event will be in English and Italian. 
 
"Resuns" will be available on-line a few days before and after the talk. Follow us for info!