BOARD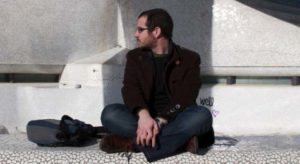 Daniele Ietri Pitton – President
Daniele Ietri is the president of the La Fournaise. He is originally from Friuli Venezia Giulia but he lives also in Vallée d'Aoste. He is associate professor of Geography at the e-Campus University, where he is in charge for the courses at the Faculty of Education and the Faculty of Humanities. He is author of several books and papers on the subjects of urban competitiveness and local development.
At La Fournaise Daniele is in charge for production, video-research and local development projects, and the management of the association.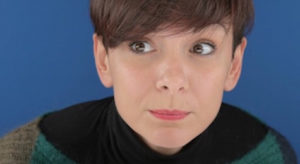 Viviana Biondolillo
Torinese di nascita e nell' animo, vive a Milano per lavoro. Lavora nell' industria del cinema e dell'advertising dal 2005, dopo una laurea al Dams e un master di Effetti Visivi e linguaggio video presso il VRMMP. Inizia il suo percorso presso i Lumiq studios su film e serie di animazione come assistente producer. Si sposta poi all' estero e vive 15 mesi a Parigi e 6 mesi in Australia. Rientrata in Italia, si trasferisce a Milano dove lavora per la Storyteller come VFX producer su diversi film, tra gli altri, Baaria di Giuseppe Tornatore, Habemus Papam di Nanni Moretti e Diaz – do not clean up this blood" di Daniele Vicari. Nel 2012 lavora come producer presso la BrwFilmland – casa di produzione pubblicitaria.
Nato a Varallo Sesia nel 1981, nel 2001 si trasferisce a Milano dove si laurea all'Università Statale e si diploma alle Scuole Civiche di Cinema. Dal 2005 lavora come filmmaker e direttore della fotografia. Lavora a documentari sociali realizzati per associazioni e ONG (Vacanze Amare, Cani Morti, La casa di Valeria) e partecipa a film collettivi (Milano 55,1%, Progetto Relay). Nel 2013 realizza Montagna Dei Vivi in cui si confronta con l'immaginario delle montagne tra cui è nato, il Monte Rosa. E' autore assieme a Raffaele Rezzonico del film Ninì, Genziana d'Oro per il miglior film di alpinismo al 63° Trento Film Festival.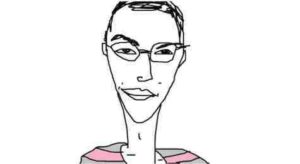 Raffaele Rezzonico
Si occupa di teatro, produzione audiovisiva e interventi artistici in ambito formativo, educativo, sociale. Ha curato la drammaturgia di Milena con E. Bottiglieri, di La morte di Ivan Il'ic (regia C. Autelli), di Signor Perelà? (regia M. Furlani), è autore per il film collettivo Milano 55,1 e per Montagna dei Vivi e Ninì entrambi con Gigi Giustiniani. Con l'Associazione Mirmica conduce laboratori teatrali e video fra Italia e Francia nei settori della formazione, dell'educazione, della riabilitazione psichiatrica. Ha una laurea in Lettere Classiche presso l'Università di Milano e un dottorato in Neuroscienze cognitive presso l'Università di Torino.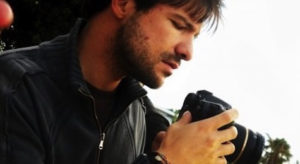 Alessandro Riberti
Alessandro Riberti comes from Emilia Romagna. He gave up his forthcoming career in Informatics in order to embark on his passion- that of Cinema. He started off in 2004 by collaborating in the production of the animated film Donkey Xote as a Lighting Technical Director, at the Lumic Studios In Turin. Later he joined in the shooting of other movies, but soon after he left for Australia in order to take part in the making of an ambitious work by the popular director Spike Jonez experience that eventually came out to be his pass for the Animal Logic animated-movie Studio. It is there that he enjoyed a four-year collaboration with great directors, such as Baz Luhrmann, Alex Proyas, Zack Snyder and the Oscar-awarded George Miller.In 2012, he finally got back to Italy and set up the KNOSSO s.r.l.